Beautiful Custom Websites
Your company's website is how many people will first interact with your business. Create the right first impression by working with Future Buffalo to create a functional work of art that represents your unique business. Our experts have experience with a vast range of modern web technologies and provide services that cover everything from new builds, site re-designs, updates and optimization of existing sites, e-commerce, and custom development.
Always Up To Date
You don't want your current and future customers dealing with out of date information and content. Future Buffalo can build your new website with a modern content management system that you or a key employee can easily update. We also can build custom feeds to automatically pull in content from your Facebook, Twitter, YouTube, and Instagram channels. Keep your website content fresh with no additional work by you!
Attract New Business
Together we can work on an effective digital marketing strategy to deliver potential new customers to your website. We can help you generate more business by designing a website that encourages potential customers to contact or visit you today! If you are not generating more leads and bringing in new business from your current business website, we can help. Contact us today for free fifteen minute consultation and we'll talk about how to grow your business.
Why Future
Buffalo?
There are many web designers you can work with. Future Buffalo is different. We don't just design beautiful and functional websites; we work to grow your business. It should be common sense, but many companies invest in ineffective websites that don't actually help their bottom line. Don't be one of them! From web design to marketing services, everything we do is focused on helping you attract new clients and customers. Let us show you how to gain strategic advantage over your competition.
— Jeffrey Enabe, Founder
We Can Help
Focused on your bottom line
Are you having a problem with your website or generating new business online? Do you suspect you could be getting a better return on your current marketing investment? Are you a new business or just beginning to build an online presence? Our business is helping your business. Reach out for a free fifteen minute consultation and learn how we can help.
Our Work
Our most recent partners
This is a selection of some of our recent satisfied customers. Click on a business logo to visit their website.
Our Team
We're here to help - get in touch and see how our team's expertise and experience can benefit your team!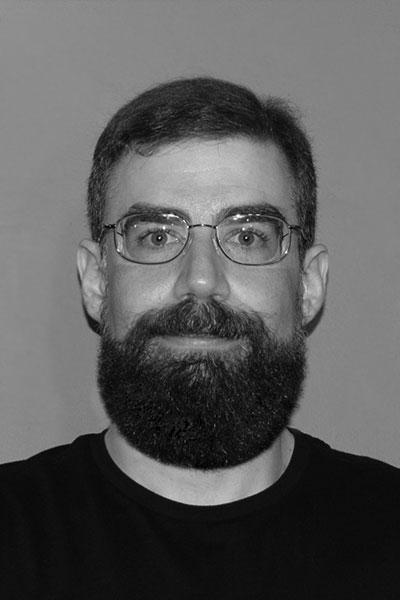 Ready to begin?
You're only three easy steps away
We're excited to partner with future focused Buffalo and WNY businesses that are ready to step up their game. It doesn't matter if you're interested in a new or updated website, getting started with local search optimization, or trying out Facebook marketing - if new leads and more customers is your goal, let our expertise be your secret weapon.
01
.
Reach Out
If you haven't already, click here to request a no pressure, no obligation, totally free fifteen minute consultation.
02
.
Let's Chat
A Future Buffalo expert will get in touch to learn about your specific goals, assess your current situation, and explain how we can benefit your business.
03
.
We Execute
We'll work with you to develop a custom plan to help you reach more customers and improve your entire presence online - then sit back and watch us deliver real world results!
We are extremely pleased with Future Buffalo Web Design and the work they did in creating our new website. They are professional, knowledgeable and very helpful. Any changes to our website we need to have made are done quickly. Thank you Future Buffalo!
Allison L., Buffalo ENT Specialists
Jeff and Anthony from Future Buffalo created our website and they were very helpful and patient. They did an amazing job and continue to help us work through everything. They have went above and beyond what they needed to do.
Bonita G., Burke Homes
Jeff was great to work with, very patient! Did a great job and is very happy to make adjustments if needed! I would definitely recommend this company!
Caren P., The Howling Rooster
Future Buffalo is an amazing Web Designer. Building a website is a process and they make every step of the way easier and go above and beyond to make you happy with the results. Highly recommended.
Carrie R., DG Weddings
Jeff was phenomenal to work with and delivered exactly what he said he would. He was always available to answer our questions and built an amazing cutting edge website to our specifications. He and his team are truly artists in their vocation.
Craig H. Bernhardt, Esq.
Thanks to @FutureBuffalo for the great job designing @TheBuffaloStar. Anthony DiPasquale (tech mastermind) & Jeffrey Enabe do great work.
Dave D., The Buffalo Star
Future Buffalo took my mediocre Wordpress site and re-purposed it into a fully functional web store and blog. I worked very closely with Anthony, the web developer, on optimizing the site with respect to the aspects most important to me: functionality and appearance.
Dominic S., Mimmotronics
I would highly recommend Future Buffalo for web designing. Jeff and his team made the process to design our web site simple and their customer service was excellent!
Don M., Mitchell's Skating Center
We could not be more pleased with our new website thanks to the Future Buffalo team! We were able to create a new website to replace our antiquated page with content that was finally consistent with the level of service we provide
Jacob M., Bennett Rehabilitation Institute
Great working with Future Buffalo. Very professional and great with follow up. Our website came out perfect and they helped work through all of our company requirements to get out website up and running.
Kevin Caffery, Harbortown Financial Group
Jeff and the team at Future Buffalo have done a fantastic job for the Niagara Power Coalition. Going through a complete website overhaul can be a very difficult process; however, Future Buffalo's organized and disciplined approach lead our organization through it easily. They were easy to work with and helped us make a terrific website in a short amount of time!
Mary M., Niagara Power Coalition
I've worked with a couple website design and optimization companies since opening my business a few years ago. They have all performed marginally...until I began working with Future Buffalo. Jeff is aggressive, communicates extremely well, and accomplishes your desired goals.
Ryan S., Brookdog Fishing Co.
Jeff and Anthony have given me an extraordinary client experience! It started with the expeditious reply to my inquiring phone call, to every step to delivering my brand's new logo and website. I'm ecstatic with them both. They are better than I ever imagined and have exceeded my expectations. It was a simple process to describe my brand and what I was looking for, and they did the rest.
Sam T., Samuel Anthony Photography
I have never collaborated with a more responsive company and they were able to accomplish all of our asks and visions. Our traffic has already doubled from this time last year, in a single week, and leads are pouring in.
Shannon P., V.P. SenText Solutions
Future Buffalo took our old, outdated website and updated it beyond our expectations! It's already resulting in calls from viewers... Great job!
Shawn S., St. Peter's Episcopal Church
From the start of my experience with Future Buffalo web design company, I was impressed with their level of professionalism. I was able to feel comfortable asking my questions and having them answered perfectly. The finished work of our website is amazing and many of our friends are really impressed with the quality the website possess.
Stephen Forman, Thyme & Honey
Contact Us
Want to get in touch?
Find out how we can help! Use the form below to send us an e-mail, give us a call at (716) 221-0701 or click here to request your free fifteen minute consultation.